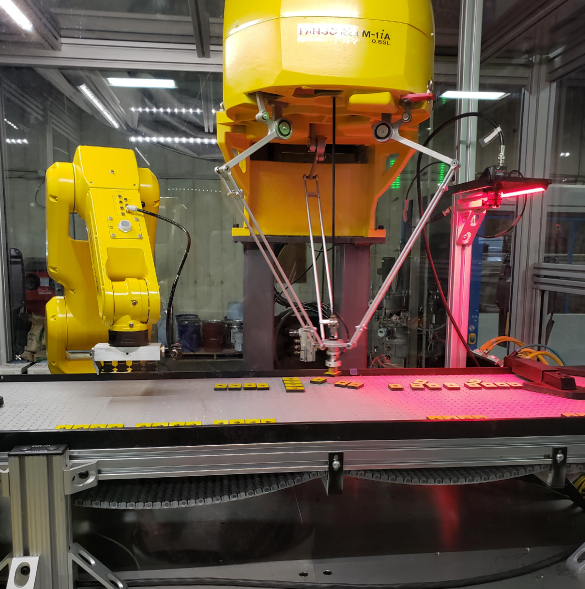 COMPLETE ROBOT SYSTEMS
SCMF provides complete robotic automation systems to maximize your production rate and increase efficiency. These systems can be designed and utilized in a multitude of ways, including but not limited to:
Picking & Packaging
FANUC's industrial picking and packing robots are built with maximum repeatability for more precise, efficient, and sustainable automated solutions.
– Packaging lines
– Fully automated case packaging
– Production sorting and orientations
– Production placement onto entries
– Palletizing
– SCMF integration offers FANUC. The most complete range of palletizing robots designed and built to deliver high duty and the world's fastest cycle times.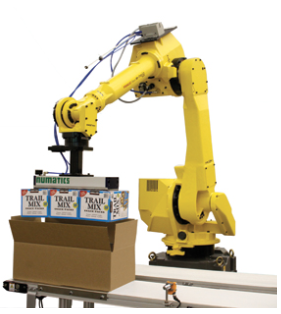 Inquire About Steelial Robotics Services: