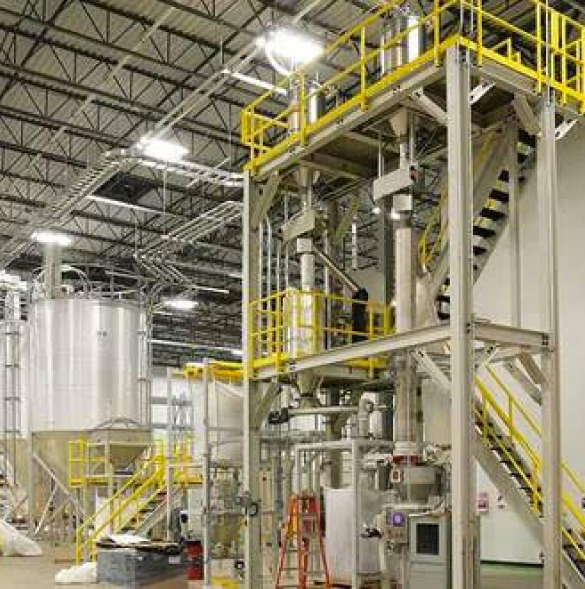 Mill Wright services include:
Steelial Construction was initially founded as a Welding Fabrication company. Over the years we evolved into what we are today, a full-service industrial contractor. Through this evolution, Fabrication services remains a significant part of our business whether as part of our Construction Services or as stand alone services.
• Machine installation, moving and rigging
• Conveying equipment and pneumatic systems installation
• Fabrication and welding
• Demolition
• Crane services and specialty equipment
• Precision optical alignment
• Troubleshooting / diagnostic services
• Facility Maintenance, Emergency Repair and Planned Shutdown.
• Ready to meet any and all of your facility's repair and maintenance challenges.
Whether it is a scheduled shutdown or emergency repair, Steelial's highly skilled and trained millwrights are capable of performing a wide variety of repair, maintenance, renovation and demolition services. Our fleet of mobile millwright trailers and trucks are ready for deployment on short notice 24 hours; 7 days a week. With access to a wide range of vendors through Steelial's relationship or long standing relationships. Steelial can assist in procuring spare parts for stock or emergency. Steelial knowledge and expertise in material handling equipment across industries served provides support to plant maintenance staff when faced with repair and maintenance challenges.
At Steelial we recognize that down-time and production interruptions are the greatest negative impact to a plants bottom line. To minimize down time, our team works with you in advance to strategically plan and schedule maintenance/repair work.
Inquire About Steelial Mill Wright Services: